Oranje is op zoek naar een enthousiaste en doelgerichte collega die ons team komt versterken. Beschik je over een hands on mentaliteit en word je enthousiast van een dynamisch bedrijf? Lees dan snel verder!
Oranje is op zoek naar een fulltime
Bedrijfsbureau Medewerker
Grond-, weg- & waterbouw
In deze functie speel je een belangrijke rol bij het voorbereiden, calculeren en het coördineren van infra gerelateerde werkzaamheden die door onze medewerkers worden uitgevoerd bij onze opdrachtgevers. Je bent de verbindende schakel tussen klanten, uitvoering en financiële administratie. Je beschikt over goede communicatieve vaardigheden en je werkt klantgericht.
Een greep uit jouw werkzaamheden:
Het opstellen van calculaties en offertes.
Het samenstellen en het bijhouden van werkplannen volgens de normen en eisen.
Het maken van planningen.
Het verzorgen van noodzakelijke vergunningen.
Het uitvoeren van technische administratie.
Het uitvoeren van projectevaluaties en zorg dragen voor de oplevering naar opdrachtgever.
Wat zoeken wij:
Technische opleiding richting infra-techniek op minimaal mbo-niveau.
Minimaal 3 jaar ervaring met calculatiewerk.
Een commerciële instelling.
VCA basis of VOL.
Rijbewijs B.
Kennis van en ervaring met calculatie­programma's, GWW Calc is een pré.
Kennis van (water) bodemonderzoeksnormen en de interpretatie van de onderzoeksgegevens.
Wat bieden wij jou:
Werken in een enthousiast, informeel en dynamisch team.
Een marktconform salaris.
Goede (secundaire) arbeidsvoorwaarden.
Over de organisatie:
Oranje is een collegiaal bedrijf met een Rotterdamse mentaliteit, we bestaan bekend om het saneren van asbest en het duurzaam slopen (amoveren) van gebouwen. Maar we doen meer dan dat; we recyclen de materialen die vrijkomen, we saneren bodemverontreinigingen en we zijn gespecialiseerd in het aanleggen van infra. We doen dus alles, behalve het bouwen. Kortom, geen dag is hetzelfde!
Ben je geïnteresseerd of wil je graag meer informatie over deze vacature, neem dan contact op met de afdeling HR: hr@msogroup.com of bel +31 (0)10 800 1111.
Acquisitie op basis van deze advertentie niet gewenst.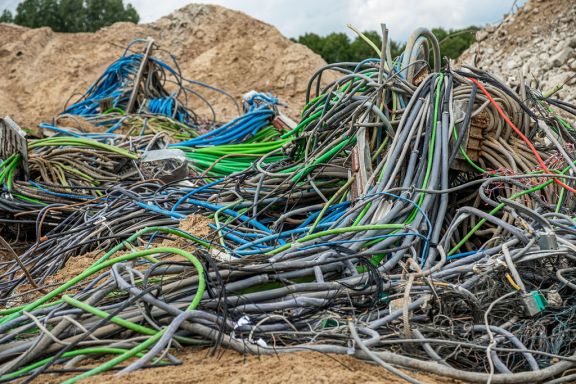 Hier wil je werken
We zijn een betrokken werkgever en vanwege de grote diversiteit aan werkzaamheden is geen dag hetzelfde.
Bekijk alle vacatures van: