De MSO Group is op zoek naar een gedreven HR & Payroll manager die ons team voltijd komt versterken. Vind jij het een uitdaging om samen te bouwen aan de HR dienstverlening binnen een dynamische organisatie? Lees dan snel verder!
HR & Payroll Manager
Als payroll & HR manager ben je kartrekker op het gebied van HR en Payroll activiteiten. Je vind het interessant om werkprocessen op te zetten en te monitoren. Hierbij valt te denken aan automatiseren van onboardingsprocessen Naast je accuratesse en kritische blik, kenmerk jij je door een sterk procesmatige manier van denken en het altijd zoeken naar verbetering. Dit doe je niet alleen. Samen met één collega vormen jullie de afdeling HR en daarmee hét aanspreekpunt op HR-gebied voor al ons personeel.
In deze functie zorg je onder andere voor:
Eerste aanspreekpunt voor werknemers.
Personeelsbeleid en uitvoering.
Beheren en actueel houden van arbeidscontracten, overeenkomsten en het personeelshandboek.
Coördineren van functioneringsgesprekken en beoordelingsgesprekken.
In- en uitstroom van werknemers.
Verzuimmanagement en verlof administratie.
Begeleiden in opleidingen en ontwikkeling werknemers.
Uitvoeren en controle salarisadministratie.
Urenregistratie.
Pensioenadministratie.
Signaleren en analyseren van interne en externe HR ontwikkelingen en deze vertalen naar mogelijkheden en consequenties voor de organisatie.
Gewenste vaardigheden

Je hebt een afgeronde relevante HBO opleiding en minimaal vijf jaar ervaring op het gebied van HR en Payroll.
Je denkt in mogelijkheden, weet te overtuigen en draagvlak te creëren.
Een uitstekend cijfermatig inzicht;
Je hebt kennis van sociale zekerheid en wet & regelgeving;
Je bent thuis in diverse CAO's waaronder Orsima en Bouw;
Kennis en ervaring met software programma's waaronder Afas, 4PS en Excel.
Je bent (per direct) beschikbaar voor 40 uur.
Wat bieden wij jou:

Een marktconform salaris;
Een 40-urige werkweek;
Werken in een enthousiast, informeel en dynamisch team;
De mogelijkheid tot sporten in onze eigen gym;
Een gezellige vrijdagmiddagborrel.
Over de organisatie
Elkaar versterken, daar draait het om binnen de MSO Group. De MSO Group is in 2020 ontstaan door het samenvoegen van drie gerenommeerde demontage- en amoveerbedrijven in de industrie en infra. Meuva, Schotte en Oranje ondernemen met synergie. Door krachten te bundelen qua kennis, ervaring en dienstverlening ontzorgen wij opdrachtgevers wereldwijd volledig, van het slopen tot het bouwrijp maken van locaties in de industriële en civiele sector.
Ben je geïnteresseerd of wil je graag meer informatie over deze vacature, neem dan contact op met de afdeling HR: hr@msogroup.com of bel +31 (0)10 800 1111.
Acquisitie op basis van deze advertentie niet gewenst.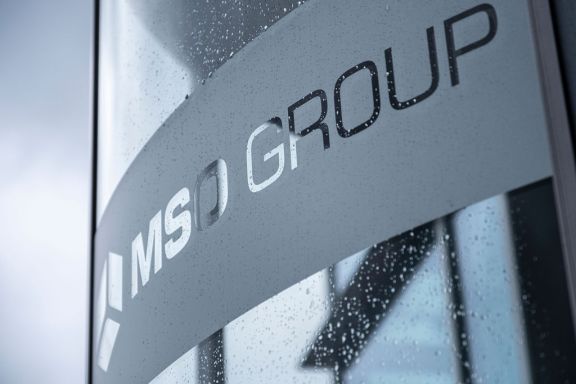 Hier wil je werken
We zijn een betrokken werkgever en vanwege de grote diversiteit aan werkzaamheden is geen dag hetzelfde.
Bekijk alle vacatures van: