De MSO Group is op zoek naar een enthousiaste en gedreven Payroll & HR medewerker die ons team voor vier dagen in de week komt versterken. Vind jij het een uitdaging om samen te bouwen aan de HR dienstverlening binnen een dynamische organisatie? Lees dan snel verder!
Payroll & HR medewerker
Als payroll & HR medewerker zul je je bezig houden met diverse HR taken en wordt je mede verantwoordelijk voor de verloning van onze medewerkers. Je vind het interessant om een bijdrage te leveren aan het opzetten en monitoren van werkprocessen. Hierbij valt te denken aan automatiseren van onboardingsprocessen. Dat doe je niet alleen, maar samen met twee collega's. Gezamenlijk vormen jullie de afdeling HR en daarmee hét aanspreekpunt op HR-gebied voor al ons personeel.
In deze functie zorg je onder andere voor:
Verwerking van salarissen en ondersteuning salarisadministratie;
Ondersteuning binnen het wervingsproces;
Aanspreekpunt voor werknemers op HR-gebied;
opzetten en monitoren van werkprocessen;
Verdere implementatie van Afas.
ondersteuning geven aan het tijdregistratiesysteem 4ps;
Controleren van uren.
Gewenste vaardigheden:
HBO werk en denkniveau;
Afgeronde PDL-opleiding;
Je hebt minimaal 4 jaar ervaring met verwerking van payroll;
Een uitstekend cijfermatig inzicht;
Je hebt kennis van sociale zekerheid en wet & regelgeving;
Je bent thuis in diverse CAO's waaronder Orsima en Bouw;
Kennis en ervaring met software programma's waaronder Afas, 4PS en Excel.
Wij bieden jou:
Je krijgt een tijdelijke aanstelling met uitzicht op een vast dienstverband;
Een marktconform salaris;
Een 32-urige werkweek;
Werken in een enthousiast, informeel en dynamisch team;
De mogelijkheid tot sporten in onze eigen gym;
Een gezellige vrijdagmiddagborrel.
Over de organisatie
Elkaar versterken, daar draait het om binnen de MSO Group. De MSO Group is in 2020 ontstaan door het samenvoegen van drie gerenommeerde demontage- en amoveerbedrijven in de industrie en infra. Meuva, Schotte en Oranje ondernemen met synergie. Door krachten te bundelen qua kennis, ervaring en dienstverlening ontzorgen wij opdrachtgevers wereldwijd volledig, van het slopen tot het bouwrijp maken van locaties in de industriële en civiele sector.
Ben je geïnteresseerd of wil je graag meer informatie over deze vacature, neem dan contact op met de afdeling HR: hr@msogroup.com of bel +31 (0)10 800 1111.
Acquisitie op basis van deze advertentie niet gewenst.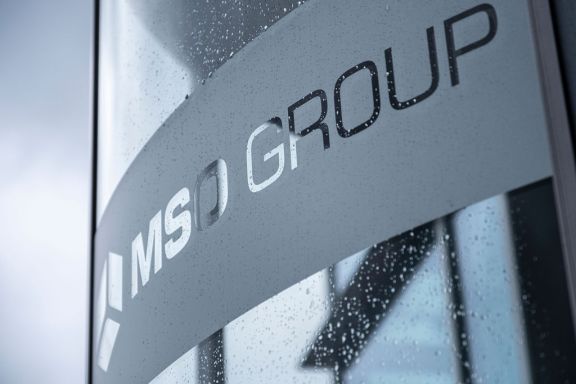 Hier wil je werken
We zijn een betrokken werkgever en vanwege de grote diversiteit aan werkzaamheden is geen dag hetzelfde.
Bekijk alle vacatures van: