Meuva is op zoek naar een enthousiaste en ervaren projectleider die ons team voltijd komt versterken. Beschik je over een hands-on mentaliteit en word je enthousiast van een dynamisch bedrijf? Lees dan snel verder!
Projectleider bij Meuva
De projectleiders bij Meuva en de MSO Group dragen zorg voor de dagelijkse leiding op de diverse projecten en projectlocaties. In deze functie speel je een belangrijke rol bij het voorbereiden, het calculeren en het coördineren van demontage en asbestsanering gerelateerde werkzaamheden die door onze medewerkers worden uitgevoerd bij onze opdrachtgevers, en in jouw geval bij onze opdrachtgever TATA Steel. Jij bent de verbindende schakel tussen onze klanten, de uitvoering en de financiële administratie. Je beschikt daarom over goede communicatieve vaardigheden en je werkt klantgericht.
In deze functie zorg je onder andere voor:
Het opstellen van calculaties en offertes.
Het samenstellen en het bijhouden van werkplannen volgens de normen en eisen.
Het maken van lange termijn projectplanningen.
Bijwonen van bouwvergaderingen en interne vergaderingen.
Het verzorgen van noodzakelijke vergunningen.
De contacten met opdrachtgevers tijdens de uitvoering van de werkzaamheden.
Het vergroten van KAM-bewustzijn.
Het houden van werkplekinspecties.
Het uitvoeren van technische administratie.
Het uitvoeren van projectevaluaties en zorg dragen voor de oplevering naar opdrachtgever.
Gewenste vaardigheden:
Algemene technische opleiding op HBO niveau of HBO werk- en denkniveau of 5 jaar ervaring in vergelijkbare functie.
Minimaal 3 jaar ervaring in een gelijkwaardige functie.
Kennis en ervaring met computersystemen en tekstverwerkings-/calculatieprogramma's.
Certificaat asbestherkennen.
Certificaat VCA VOL.
Kennis hebben van relevante wetgeving en geldende richtlijnen.
Kennis en ervaring met KAM-systemen.
Rijbewijs BE (aanbevolen).
Geboden wordt:
Een tijdelijke aanstelling met uitzicht op vast (40 uur per week)
Een marktconform salaris.
24 Vakantiedagen.
Een auto en telefoon van de zaak bespreekbaar.
8% vakantiegeld.
Werken in een enthousiast, informeel en dynamisch team.
Over de organisatie
Meuva is gespecialiseerd én gecertificeerd in (petro-)chemische en industriële werkzaamheden. Van energiecentrales, industriële ketelhuizen op raffinaderijen tot kleine specialistische werkzaamheden als het verwijderen van pakkingen, wij gaan geen enkele uitdaging uit de weg. Meuva levert professionele en servicegerichte diensten op een veilige, milieubewuste en hoogwaardige manier. We ontlasten met onze deskundige en betrokken medewerkers de klant op het gebied van asbestsanering, bodemsanering, demontage en zuigtechniek.
Ben je geïnteresseerd of wil je graag meer informatie over deze vacature, neem dan contact op met de afdeling HR: hr@msogroup.com of bel +31 (0)10 800 1111.
Acquisitie op basis van deze advertentie niet gewenst.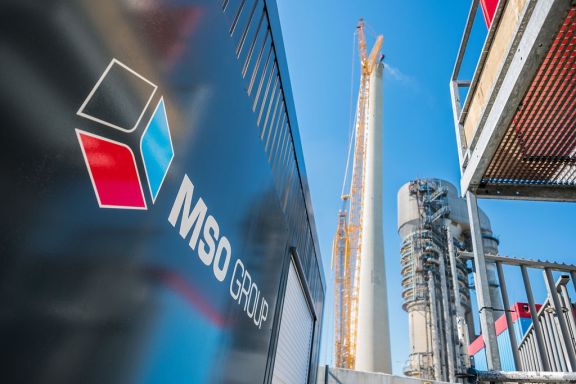 Hier wil je werken
We zijn een betrokken werkgever en vanwege de grote diversiteit aan werkzaamheden is geen dag hetzelfde.
Bekijk alle vacatures van: