De MSO Group is op zoek naar een enthousiaste en gedreven senior planner die ons team voltijd komt versterken. Beschik je over een hands-on mentaliteit en word je enthousiast van een dynamisch bedrijf? Lees dan snel verder!
Senior planner
Een strakke personeels- en materieelplanning voor de projecten die de MSO Group voor opdrachtgevers uitvoert is cruciaal. Als senior planner bij de MSO Group kun jij hierin het verschil maken. Je bent verantwoordelijk voor de optimale bezettingsgraad van het personeel en het materieel voor diverse projecten. Je coördineert het inleenpersoneel, je brengt personeel en materieel samen op diverse projecten binnen de civiele en industriële sector en je bent een aanspreekpunt voor alle betrokken partijen die te maken hebben met het planningsproces. Je hebt daarnaast een lange-termijn inzicht en brengt deze naar voren binnen je adviserende rol op de afdeling en voor het management.
In deze functie zorg je onder andere voor:
De verdere professionalisering van de planningsafdeling. Hierbij kun je bijvoorbeeld denken aan de implementatie van nieuwe planningssoftware;
Je werkt interdisciplinair samen met de andere afdelingen binnen de organisatie;
Het zo efficiënt mogelijk inplannen/invoeren van vaste en inleenmedewerkers en materieel op zowel dagelijkse als lange termijnprojecten;
Het opzetten van projectplanningen;
Je bent het eerste aanspreekpunt voor uitvoerend personeel. Daarnaast ben je het centrale aanspreekpunt van inleenpersoneel en inleenorganisaties;
Samenwerking met projectleiders voor het maken van personeelsplanning t.a.v. projecten;
ATV-, verlof- en vakantiedagen van werknemers in afstemming met HRM.
Gewenste vaardigheden:
HBO-werk- en denkniveau;
Minimaal 5 jaar relevante werkervaring binnen de industriële branche is een pré;
Ervaring met plannen en organiseren op tactische en operationeel niveau;
IT-vaardig en ervaring met MS Project is een vereiste;
Je moet veel ad hoc kunnen schakelen en stressbestendig zijn;
Beheersing van de Nederlandse en Engelse taal in woord en geschrift.
Wij bieden jou:
Je krijgt een tijdelijke aanstelling met uitzicht op een vast dienstverband;
Een marktconform salaris;
Een 40-urige werkweek;
Werken in een enthousiast, informeel en dynamisch team;
De mogelijkheid tot sporten in onze eigen gym;
Een gezellige vrijdagmiddagborrel.
Over de organisatie
Elkaar versterken, daar draait het om binnen de MSO Group. De MSO Group is in 2020 ontstaan door het samenvoegen van drie gerenommeerde demontage- en amoveerbedrijven in de industrie en infra. Meuva, Schotte en Oranje ondernemen met synergie. Door krachten te bundelen qua kennis, ervaring en dienstverlening ontzorgen wij opdrachtgevers wereldwijd volledig, van het slopen tot het bouwrijp maken van locaties in de industriële en civiele sector.
Ben je geïnteresseerd of wil je graag meer informatie over deze vacature, neem dan contact op met de afdeling HR: hr@msogroup.com of bel +31 (0)10 800 1111.
Acquisitie op basis van deze advertentie niet gewenst.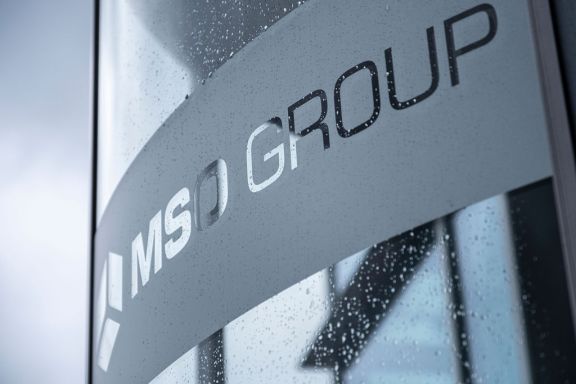 Hier wil je werken
We zijn een betrokken werkgever en vanwege de grote diversiteit aan werkzaamheden is geen dag hetzelfde.
Bekijk alle vacatures van: