PROACTIVE TOWARDS THE FUTURE
By joining forces in knowledge, experience and services, we fully unburden clients around the world from demolition to preparation of sites in the industrial and civil sector.
People and equipment
We offer complete solutions under one roof and determine the correct deployment of people and machines for each project.
MSO Circular
We choose to proactively participate in a circular economy by investing in technology and innovation in order to get more and more from materials released during demolition and to stimulate high-quality reuse.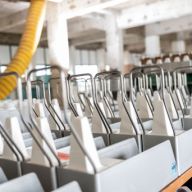 "We are constantly on the move to improve our services, because standstill means regression."
Mels Jongeneel
CEO MSO Group