We make space for the future
Being part of the MSO Group is all about strengthening each other. The MSO Group was created in 2020 by merging Meuva, Schotte and Oranje, three reputable disassembly and decommissioning companies. By joining forces in terms of knowledge, experience and services, we fully unburden clients around the world, from demolition to preparation of sites in the industrial and civil sector. From oil refineries to power plants and from homes to hospitals. We have an effective, safe and sustainable total solution for even the most large-scale and complex projects. We do all this with a fantastic and knowledgeable group of people. That is entrepreneurship with synergy!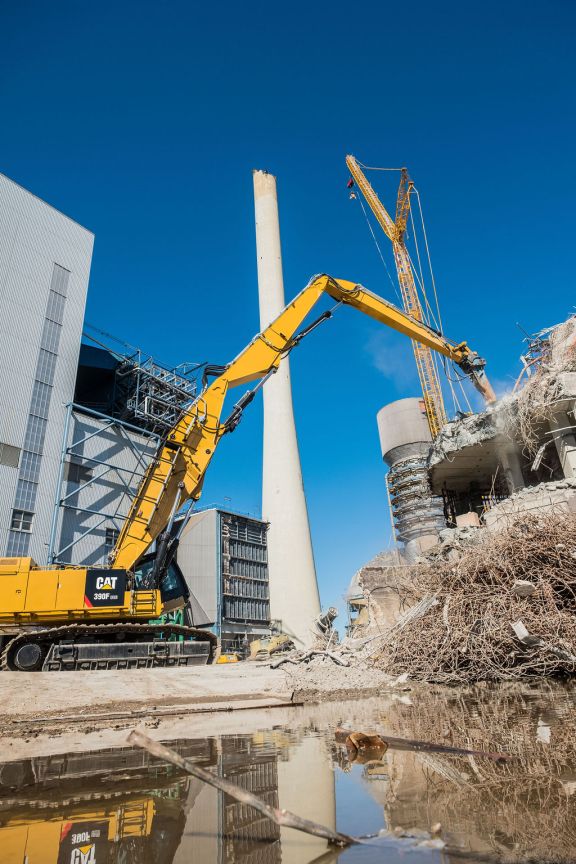 Services
By uniting expert professionals, we have extensive experience in:
Demolition work
Disassembly
Asbestos remediation
Soil remediation
Soil suction
Infrastructure
Recycling
We offer total solutions under one roof. We determine the correct deployment of people and machines for each project. Our clients have a single point of contact who arranges everything from demolition to reconstruction. This includes permits, contact with authorities, drawings, calculations and proper planning and implementation. This way, we ensure optimum efficiency and quality.
Health, Safety, Environment, Quality
Health, safety, environment and quality, or HSEQ for short, is always paramount in our working method. We are close to our client and our society. Communication with stakeholders in the environment, thinking out-of-the-box for maximum quality and safety and the high-quality reuse of demolition and residual materials are essential parts of our work.