Proactive towards the future
With MSO Circular, the MSO Group chooses to proactively participate in a circular economy. By investing in technology and innovation, we are able to reuse more and more materials that are released during demolition. By going along with the energy transition and using modern machines with low emissions, we are consciously working on our CO2 footprint.
We recycle sustainably through direct and indirect reuse. In the case of direct reuse, we return the released materials to their original application in the construction chain without further processing. In the case of indirect reuse, we process the released materials (such as concrete, sand-lime brick, bitumen) into high-quality secondary raw materials for new building materials. To us, circularity is more than just the recycling of materials. Where possible, we work according to the principles of Cradle to Cradle, even upcycling raw materials and products.
Corporate social responsibility is the starting point for all our projects. This working method saves the environment and provides our clients with financial benefits. That is what we call 'sustainable partnership'.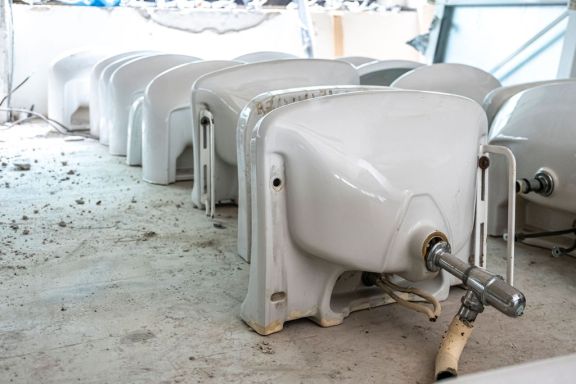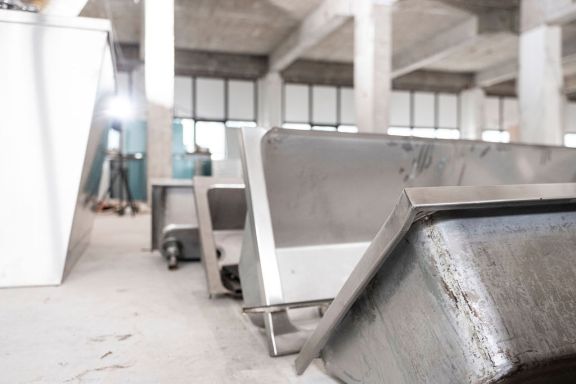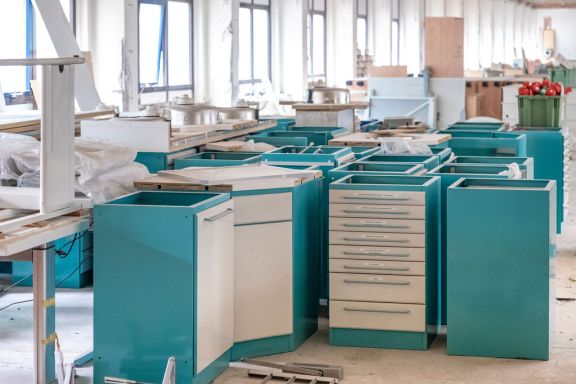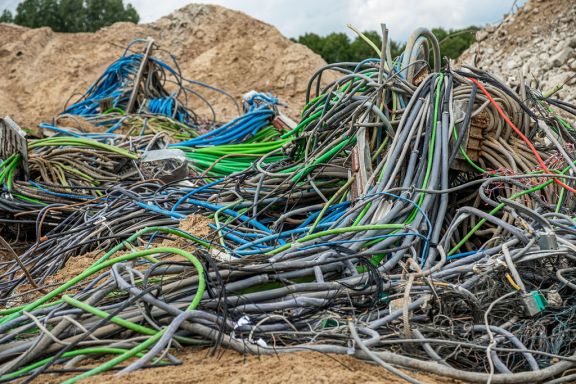 MSO Circular is an example of our contribution to a sustainable (construction) world. An initiative that countless entrepreneurs and institutions are already using. From building materials to furniture, from equipment to doors, skylights and entire floors, we offer all usable materials for reuse.
Circular construction is the future, and that future starts today. Our circular range can be found on Insert, Oogstkaart and Marktplaats and changes every day. Start the sustainable future today and go to:
Want to know more about the possibilities of MSO Circular? Feel free to contact circular project leader Wouter 't Hardt via the contact form at the bottom of this page.
"Circular construction is the future, and that future starts today."
Wouter 't Hardt
Projectleider Circulair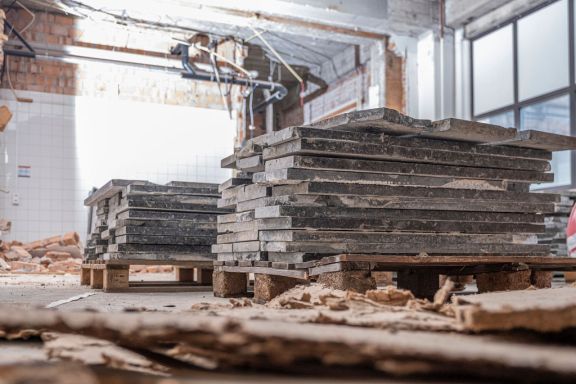 Meeting table Dijkzigt
The former Dijkzigt hospital is currently being decommissioned. Not with bulldozers and wrecking balls, but brick by brick. The client has opted for circular demolition. That means doors, ceiling panels, frames and many other parts from the hospital are given a second life. When it comes to doors, MSO Circular and TRIBOO have joined forces to extract as much value as possible from the raw materials that can be reused. The circular meeting table 'Dijkzigt' is a striking example of this. Worthless waste turns into valuable circular office furnishing. The doors that were opened and closed for years by healthcare workers and patients, now serve as a table for meetings.
The meeting table is available in different colours and is made on request. Do you also want a circular table with a special story in your office or at home? Please contact us without any obligation using the contact form below.