Meuva is op zoek naar enthousiaste en gedreven handslopers en snijders die ons komen versterken. Beschik je over een hands on mentaliteit en word je enthousiast van een dynamisch bedrijf? Lees dan snel verder!
Demontagemedewerker
De handslopers en snijders bij Meuva en de MSO Group dragen zorg voor de dagelijkse demontagewerkzaamheden waaronder snijbranden, demonteren en afhijsen. In jouw rol als handsloper en/of snijder werk je onder leiding van de aanwezige uitvoerder en weet je precies hoe je met diverse sloopmaterieel op een veilige en efficiënte manier sloopwerkzaamheden uitvoert. Je zal o.a. werkzaam zijn op projecten voor onze opdrachtgever TATA Steel.
In deze functie zorg je onder andere voor:
Het zelfstandig uitvoeren van opgedragen werkzaamheden op de projectlocatie
Het zorgen voor tijdige terugkoppeling naar de uitvoerder / voorman met betrekking tot de voortgang van de werkzaamheden;
Het direct op de hoogte stellen van de uitvoerder/voorman als een onveilige/ongezonde/onwettige situatie of handeling wordt gesignaleerd
Het voorkomen van onveilige situaties voor zichzelf en anderen door het veilig uitvoeren van werkzaamheden
Het op een juiste wijze gebruiken en onderhouden van transportmiddelen, machines, gereedschappen evenals andere voorzieningen.
Het veilig achterlaten van de werkplek na de werkzaamheden.
Gewenste vaardigheden:
Bij voorkeur een technische vooropleiding op minimaal LBO niveau
Basis veiligheid (VCA), of bereid deze te halen.
Aanpakkersmentaliteit.
Geboden wordt:
Een marktconform salaris.
Goede arbeidsvoorwaarden.
Mogelijkheid tot vakinhoudelijke cursussen en opleidingen
Ontwikkelen en doorgroeimogelijkheden binnen de organisatie
Werken in een enthousiast, informeel en dynamisch team.
Over de organisatie:
Meuva is gespecialiseerd én gecertificeerd in (petro-)chemische en industriële werkzaamheden. Van energiecentrales, industriële ketelhuizen op raffinaderijen tot kleine specialistische werkzaamheden als het verwijderen van pakkingen, wij gaan geen enkele uitdaging uit de weg. Meuva levert professionele en servicegerichte diensten op een veilige, milieubewuste en hoogwaardige manier. We ontlasten met onze deskundige en betrokken medewerkers de klant op het gebied van asbestsanering, bodemsanering, demontage en zuigtechniek.
Ben je geïnteresseerd of wil je graag meer informatie over deze vacature, neem dan contact op met de afdeling HR: hr@msogroup.com of bel +31 (0)10 800 1111.
Acquisitie op basis van deze advertentie niet gewenst.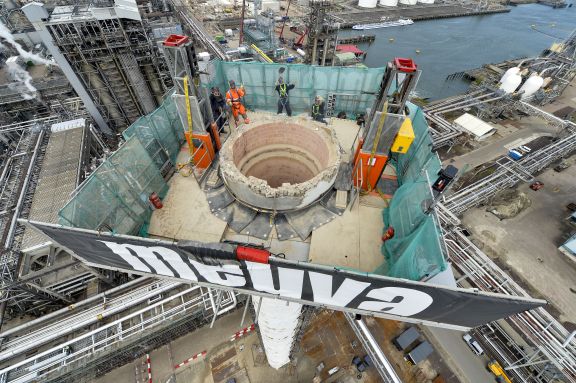 Hier wil je werken
We zijn een betrokken werkgever en vanwege de grote diversiteit aan werkzaamheden is geen dag hetzelfde.
Bekijk alle vacatures van: