Meuva is op zoek naar een enthousiaste Deskundige Asbestverwijderaar (DAV2) die ons team voltijd komt versterken. Beschik je over een hands-on mentaliteit en word je enthousiast van een dynamisch bedrijf? Lees dan snel verder!
Deskundige Asbestverwijderaar (DAV 2)
De DAV'ers bij Meuva en de MSO Group dragen zorg voor de dagelijkse asbestsaneringswerkzaamheden onder leiding van de aanwezige DTA'er. In jouw rol als DAV 2 weet je precies hoe je samen met je collega's onder andere een containment opbouwt, asbesthoudende onderdelen verwijdert en deze op een veilige wijze afvoert. De werkzaamheden vinden plaats op diverse industriële projectlocaties in Nederland.
In deze functie zorg je onder andere voor:
Het zelfstandig uitvoeren van asbestsaneringswerkzaamheden op de projectlocatie, waaronder het bouwen van containments, verwijderen asbesthoudende onderdelen, verpakken en veilig afvoeren van asbesthoudende onderdelen, schoonmaken van het werkgebied en gebruikte materialen, e.a.
Onveilige/ongezonde/onwettige situatie of handeling signaleren en daar melding van maken bij de DTA'er.
Het op een juiste wijze gebruiken en onderhouden van transportmiddelen, machines, gereedschappen evenals andere voorzieningen.
Het constructief deelnemen aan opleidingen, instructies en / of overleg waaronder Toolbox meetings.
Veiligheid staat bij Meuva hoog in het vaandel. Daarom weet jij precies hoe je de arbeidsomstandigheden van jezelf, je collega's en derden ten alle tijden bewaakt tijdens jouw werkzaamheden.
Gewenste vaardigheden:
Algemene technische opleiding op LBO niveau of LBO werk- en denkniveau.
Je bent in het bezit van een geldig certificaat DAV-2 (Dit is een must).
Een geldige fittest afhankelijke en onafhankelijke adembescherming (Er bestaat een mogelijkheid deze te behalen).
Online instructie Veilig in elke Vezel certificaat.
VCA Basis (of bereid deze te behalen).
Rijbewijs B (BE is een pré).
Geboden wordt:
Een tijdelijke aanstelling met uitzicht op vast
Een marktconform salaris
Orsima CAO van toepassing
Werken in een enthousiast, informeel en dynamisch team
Over de organisatie
Meuva is gespecialiseerd én gecertificeerd in (petro-)chemische en industriële werkzaamheden. Van energiecentrales, industriële ketelhuizen op raffinaderijen tot kleine specialistische werkzaamheden als het verwijderen van pakkingen, wij gaan geen enkele uitdaging uit de weg. Meuva levert professionele en servicegerichte diensten op een veilige, milieubewuste en hoogwaardige manier. We ontlasten met onze deskundige en betrokken medewerkers de klant op het gebied van asbestsanering, bodemsanering, demontage en zuigtechniek.
Ben je geïnteresseerd of wil je graag meer informatie over deze vacature, neem dan contact op met de afdeling HR: hr@msogroup.com of bel +31 (0)10 800 1111.
Acquisitie op basis van deze advertentie niet gewenst.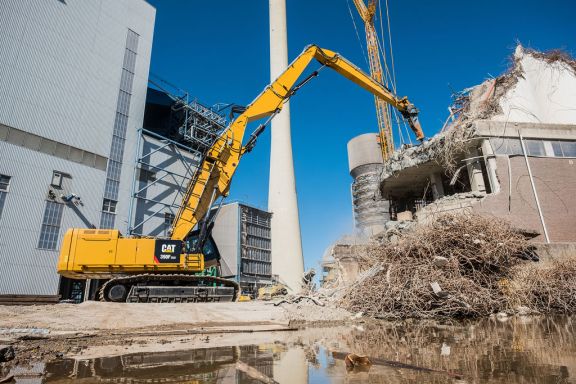 Hier wil je werken
We zijn een betrokken werkgever en vanwege de grote diversiteit aan werkzaamheden is geen dag hetzelfde.
Bekijk alle vacatures van: