Wij zijn op zoek naar een enthousiaste en doelgerichte collega die ons team komt versterken. Beschik je over een hands on mentaliteit en word je enthousiast van een dynamisch bedrijf? Lees dan snel verder!
MSO Group is op zoek naar een fulltime
Keurmeester | Monteur
De MSO Group is een overkoepelende organisatie, waar meerdere demontage- en amoveerbedrijven in de industrie en infra samenwerken. Binnen de MSO Group staat veiligheid voorop. Veilig en gekeurd materieel is daarom van groot belang. In deze functie zorg je dat al ons materieel tijdig wordt gekeurd, het materieel ordelijk en gestroomlijnd wordt beheerd en indien nodig wordt gerepareerd. Ons materieel varieert van elektrisch handgereedschap tot grote kranen. Ben jij op zoek naar een veelzijdige baan met gezellige collega's? Reageer dan snel!
Een greep uit jouw werkzaamheden:
Het keuren van materieel volgens de wettelijk geldende richtlijnen.
Het bijhouden en tijdig wegwerken van keuringen.
Het repareren van materieel.
Het uitvoeren van de bijbehorende registraties en administratie.
Het verwerken van gegevens naar aanleiding keuring en reparaties.
Het materieel ordelijk en gestroomlijnd beheren.
Gewenste vaardigheden:
Technische opleiding op MBO niveau.
Certificaat asbestherkennen.
Heftruckcertificaat
VCA basis of VOL.
Rijbewijs B(E).
Certificaat keurmeester elektrische arbeidsmiddelen.
Certificaat keurmeester steigers en klimmateriaal.
Wat bieden wij jou:
Werken in een enthousiast, informeel en dynamisch team.
Een marktconform salaris.
Goede (secundaire) arbeidsvoorwaarden.
Diverse leermogelijkheden.
Over de organisatie:
Elkaar versterken, daar draait het om binnen de MSO Group. De MSO Group is in 2020 ontstaan door het samenvoegen van drie gerenommeerde demontage- en amoveerbedrijven in de industrie en infra. Meuva, Schotte en Oranje ondernemen met synergie. Door krachten te bundelen qua kennis, ervaring en dienstverlening ontzorgen wij opdrachtgevers wereldwijd volledig, van het slopen tot het bouwrijp maken van locaties in de industriële en civiele sector. Dit is alles doen we met een fantastische en kundige groep mensen.
Ben je geïnteresseerd of wil je graag meer informatie over deze vacature, neem dan contact op met de afdeling HR: hr@msogroup.com of bel +31 (0)10 800 1111.
Acquisitie op basis van deze advertentie niet gewenst.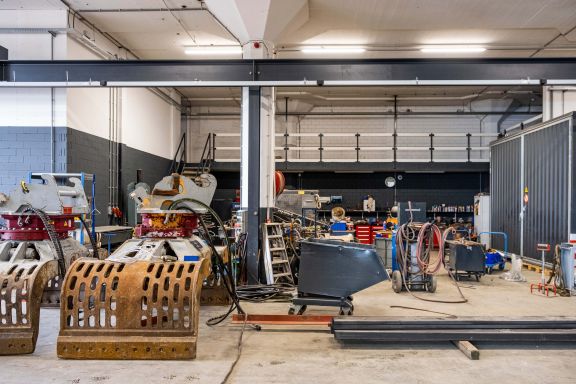 Hier wil je werken
We zijn een betrokken werkgever en vanwege de grote diversiteit aan werkzaamheden is geen dag hetzelfde.
Bekijk alle vacatures van: