Wij zijn op zoek naar een enthousiaste en doelgerichte collega die ons komt versterken. Beschik je over een hands on mentaliteit en word je enthousiast van een dynamisch bedrijf? Lees dan snel verder!
Oranje is op zoek naar een fulltime
Rupskraan Machinist
Onze rupskraanmachinisten werken in een gedreven team nauw samen met de uitvoerder bij projecten van Oranje. Als machinist ben je onder andere verantwoordelijk voor het uitvoeren van saneringswerkzaamheden, amoveerwerkzaamheden, en grond/weg/ en waterbouw werkzaamheden voor diverse projecten. Naast een echte vakman ben je iemand die meedenkt over de uitvoering van de werken en veiligheid hoog in het vaandel heeft staan.
In deze functie zorg je onder andere voor:
Het uitvoeren van de werkzaamheden volgens het kwaliteitshandboek en de instructies van de voorman of uitvoerder
Het uitvoeren van de sanering volgens het uitvoeringsplan
Het zorgdragen voor een goede samenwerking met de milieukundige begeleider
Het zorgdragen voor een correcte afhandeling en ondertekening van de transportdocumenten.
Het bijhouden en ondertekenen van het logboek en de grond- materiaalboekhouding.
Het onderhoud van de rupskraan volgens de onderhoudsinstructies.
Gewenste vaardigheden:
Algemene technische opleiding op LBO niveau of LBO werk- en denkniveau.
Minimaal 2 jaar ervaring bij bodemsaneringsprojecten indien de machinist zelfstandig leiding geeft aan bodemsaneringen, 2 praktijkervaring mechanisch grondverzet.
Kennis van de relevante onderdelen van de meest recente versie van de Standaard RAW bepalingen (inclusief UAV en UAV GC).
Kennis van de taken en verantwoordelijkheden van de milieukundige begeleiding zoals beschreven in BRL SIKB 6000 en het protocol 6001.
Kennis van de BRL 7000 en het protocol 7001.
Asbest herkennen.
Basis veiligheid (VCA).
Bedrijfshulpverlener (BHV), te behalen binnen 1 jaar na indiensttreding.
Machinisten hydraulische graafmachines of 2 jaar praktijkervaring.
Rijbewijs B (Rijbewijs BE is een pré).
Geboden wordt:
Werken in een enthousiast, informeel en dynamisch team.
Een marktconform salaris.
Goede arbeidsvoorwaarden.
Over de organisatie:
Oranje is een collegiaal bedrijf met een Rotterdamse mentaliteit, we bestaan bekend om het saneren van asbest en het duurzaam slopen (amoveren) van gebouwen. Maar we doen meer dan dat; we recyclen de materialen die vrijkomen, we saneren bodemverontreinigingen en we zijn gespecialiseerd in het aanleggen van infra. We doen dus alles, behalve het bouwen. Kortom, geen dag is hetzelfde!
Ben je geïnteresseerd of wil je graag meer informatie over deze vacature, neem dan contact op met de afdeling HR: hr@msogroup.com of bel +31 (0)10 800 1111.
Acquisitie op basis van deze advertentie niet gewenst.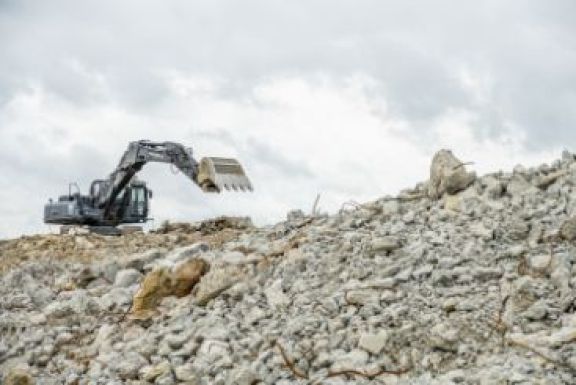 Hier wil je werken
We zijn een betrokken werkgever en vanwege de grote diversiteit aan werkzaamheden is geen dag hetzelfde.
Bekijk alle vacatures van: