Wij zijn op zoek naar een enthousiaste en doelgerichte collega die ons team komt versterken. Beschik je over een hands on mentaliteit en word je enthousiast van een dynamisch bedrijf? Lees dan snel verder!
Meuva is op zoek naar een fulltime
Uitvoerder / Voorman Asbest & Demontage
In deze afwisselende functie ligt het accent op het begeleiden en sturen van projecten rondom het saneren van asbest, het demonteren van gebouwen. Je pakt graag door en maakt snel dingen eigen. In deze functie draag je zorg voor de dagelijkse leiding op projecten en stuur je aan naar een oplevering die ruimschoots voldoet aan de veiligheids- en kwaliteitsnormen binnen de gezette tijd. Daarnaast beschik je over goede communicatieve vaardigheden en werk je klantgericht.
In deze functie zorg je onder andere voor:
Dagelijkse leiding van het project.
Het maken en bewaken van de (lange termijn) planning.
Communicatie met opdrachtgevers tijdens de uitvoering van de werkzaamheden.
Naleven van kwaliteit-, arbo­- en milieubeleid en ­voorschriften.
Administratieve handelingen omtrent het project.
Het uitvoeren van werkplekinspecties.
Het vergroten van KAM­-bewustzijn.
Gewenste vaardigheden:
Technische opleiding op minimaal mbo-niveau.
Minimaal 3 jaar ervaring in een vergelijkbare functie.
Kennis van de huidige veiligheidsrichtlijnen omtrent arbo en milieu.
Ervaring met leidinggeven is een pré.
VCA VOL.
Rijbewijs B.
SCA persoonscertificaat DTA (aanbevolen).
Kennis van en ervaring met calculatie­programma's.
Goede beheersing van de Nederlandse taal.
Geboden wordt:
Werken in een enthousiast, informeel en dynamisch team.
Een marktconform salaris.
Goede arbeidsvoorwaarden.
Over de organisatie
Meuva is gespecialiseerd én gecertificeerd in (petro-)chemische en industriële werkzaamheden. Van energiecentrales, industriële ketelhuizen op raffinaderijen tot kleine specialistische werkzaamheden als het verwijderen van pakkingen, wij gaan geen enkele uitdaging uit de weg. We investeren in technologie en innovatie om de klant volledig te kunnen ontzorgen. Zo groeiden we uit tot het bedrijf dat we nu zijn, aan de top van de markt.
Ben je geïnteresseerd of wil je graag meer informatie over deze vacature, neem dan contact op met de afdeling HR: hr@msogroup.com of bel +31 (0)10 800 1111.
Acquisitie op basis van deze advertentie niet gewenst.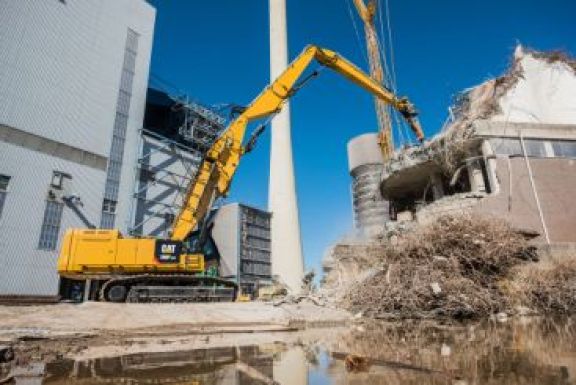 Hier wil je werken
We zijn een betrokken werkgever en vanwege de grote diversiteit aan werkzaamheden is geen dag hetzelfde.
Bekijk alle vacatures van: